Professional learning & personal growth in casually-upscale environments
Executive Women's Retreats for People Leaders
Space is limited! Book now to reserve your spot, or schedule a call below for more info.

Bethany Beach, Delaware
The waves of the Atlantic would like to say, Hello! Join us for a weekend of regeneration as we explore the coast on wellness walks, recenter with restorative yoga, and recharge our passion for people leading with conversation and community. You can expect like-minded HR executives and wellness pros leading sessions, healthy meals and snacks, and plenty of fresh, ocean air. $3,750 per person; limited to 10 participants.
Available dates:
April 27 - 30, 2023 (Thursday to Sunday)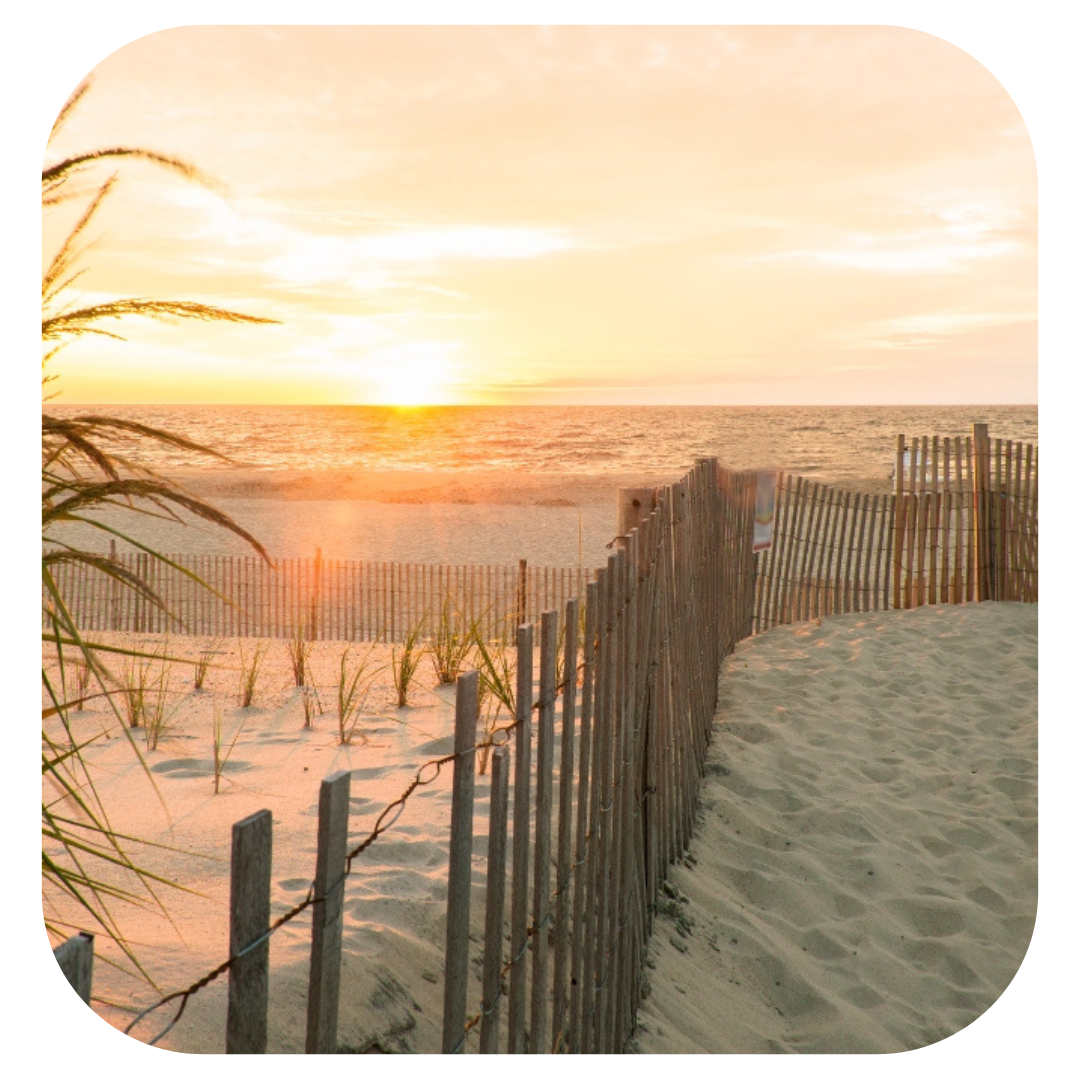 Jackson Hole, Wyoming
Surrounded by the stunning Grand Teton mountains, join us as we embark on a journey of professional development and personal growth lead by seasoned HR executives and wellness coaches. $6,250 per person; limited to 10 participants.
Available dates:
June 28 - July 2, 2023 (Wednesday to Sunday)

October 5 - 9, 2023 (Thursday to Monday)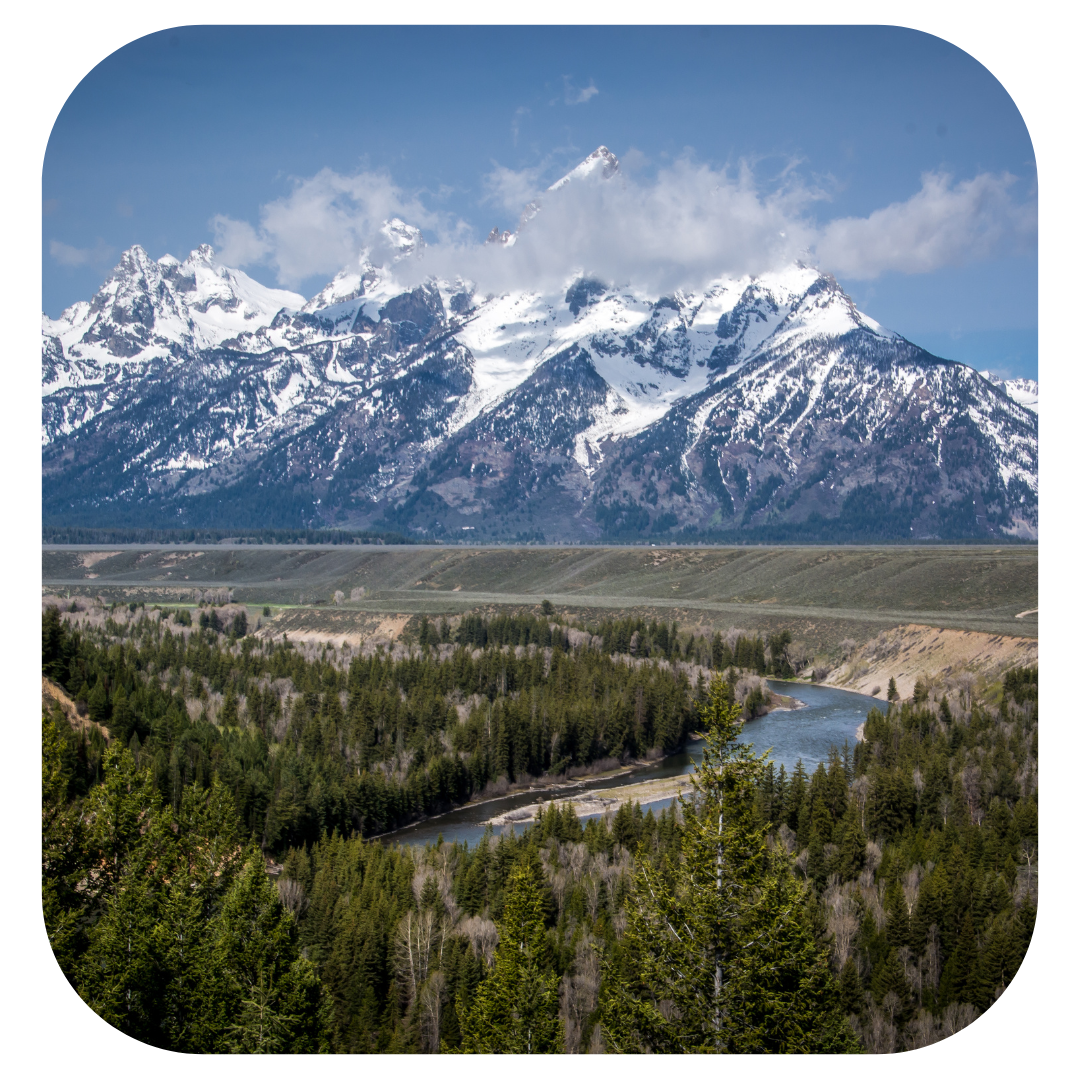 Washington, D.C.
The cherry blossoms are here! Discover the natural wonders of the DC-area and enjoy the glitz of the Capital City during an extended weekend of leadership growth and wellness exploration. You'll enjoy historic settings and modern amenities in our selected hotel and restaurants, and share time with HR industry elites and like-minded people leaders .
Available dates:
TBD
-- Sign up to learn when dates are released! --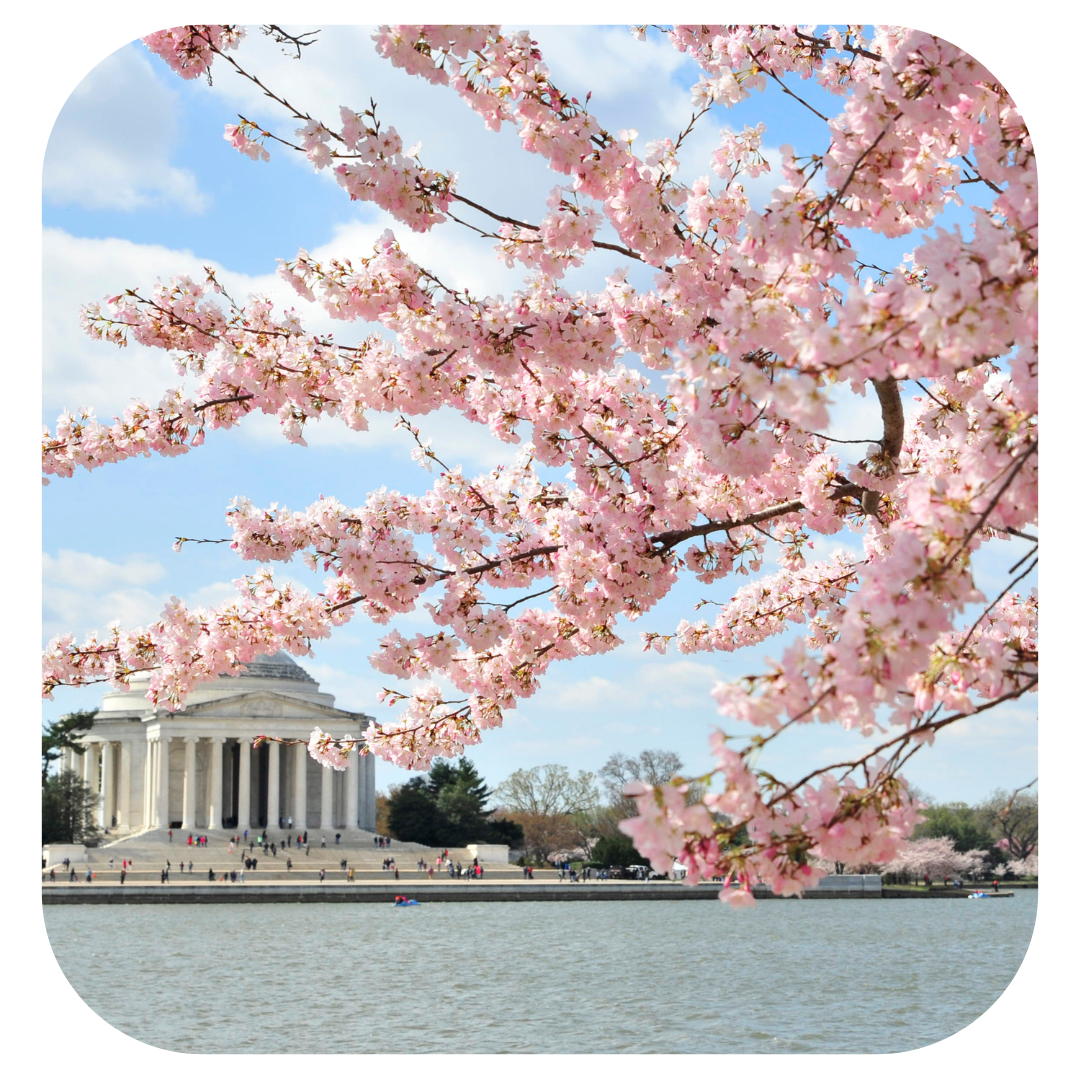 Charlottesville, Virginia
The gorgeous Shenandoah Valley is cordially inviting you for an extended weekend of learning, connection, and southern hospitality. Reignite your passion for people-leading with group and solo discussions led by top HR execs. You'll return to work refreshed and brimming with ideas.
Available dates:
TBD
-- Sign up to learn when dates are released! --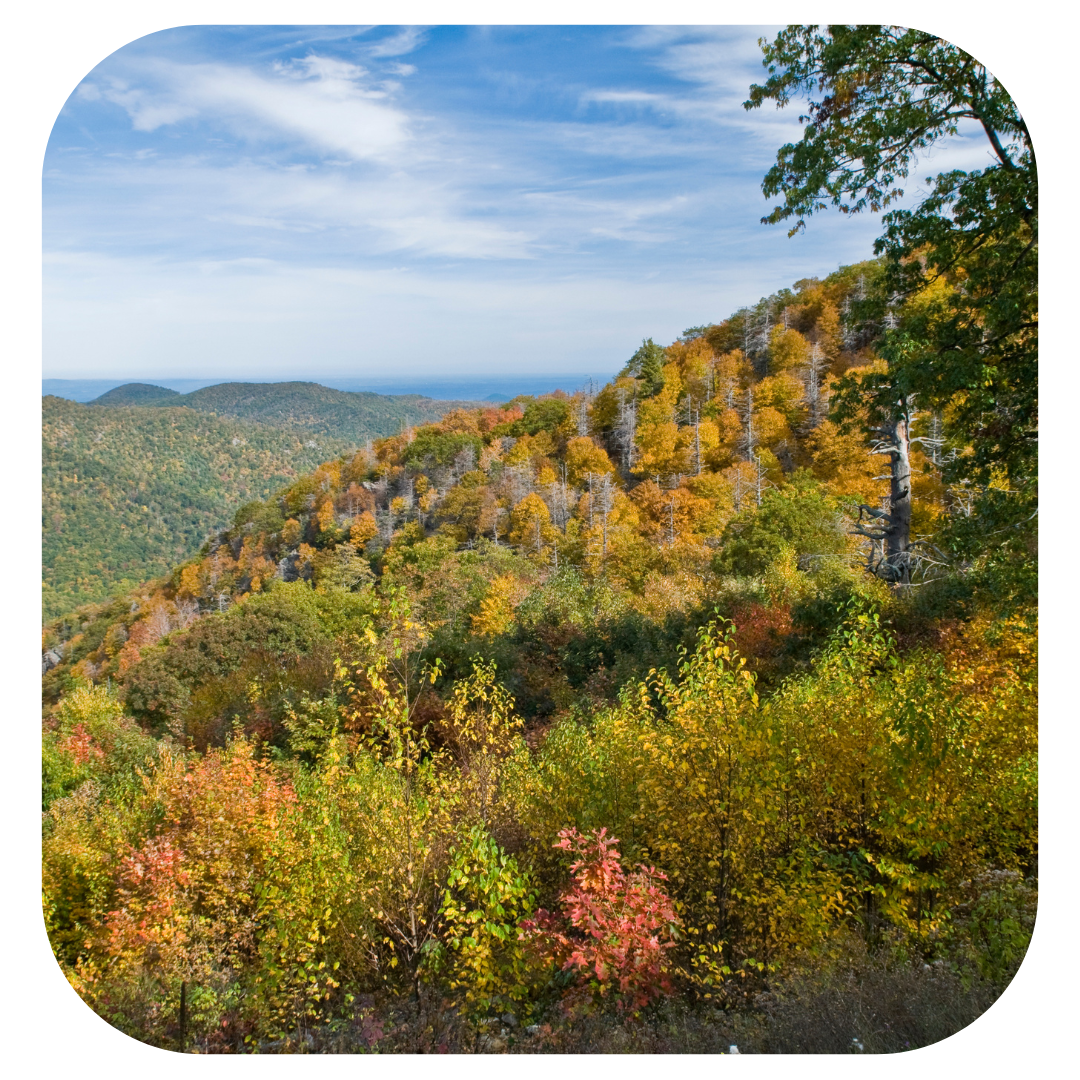 Experience nature & luxury in harmony as we share healthy meals, movement, discussions & more*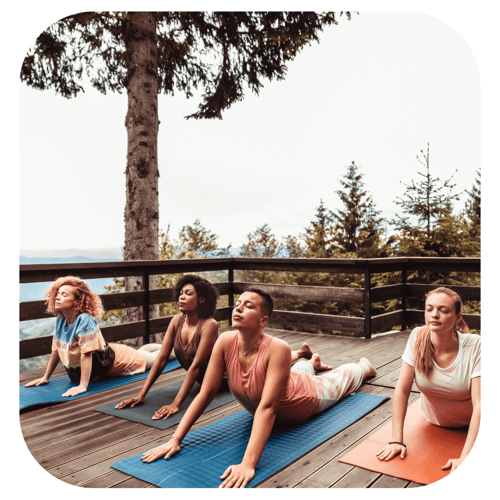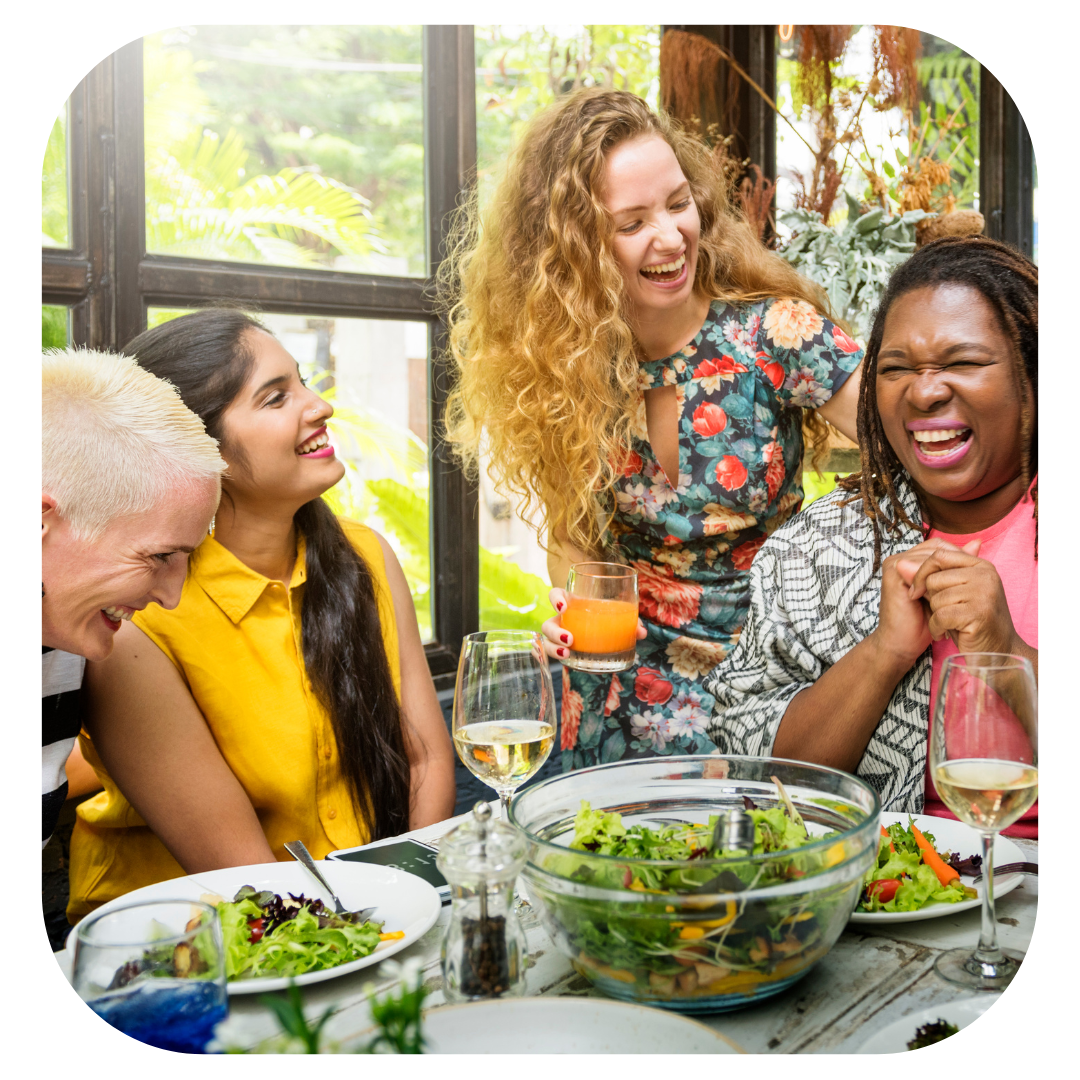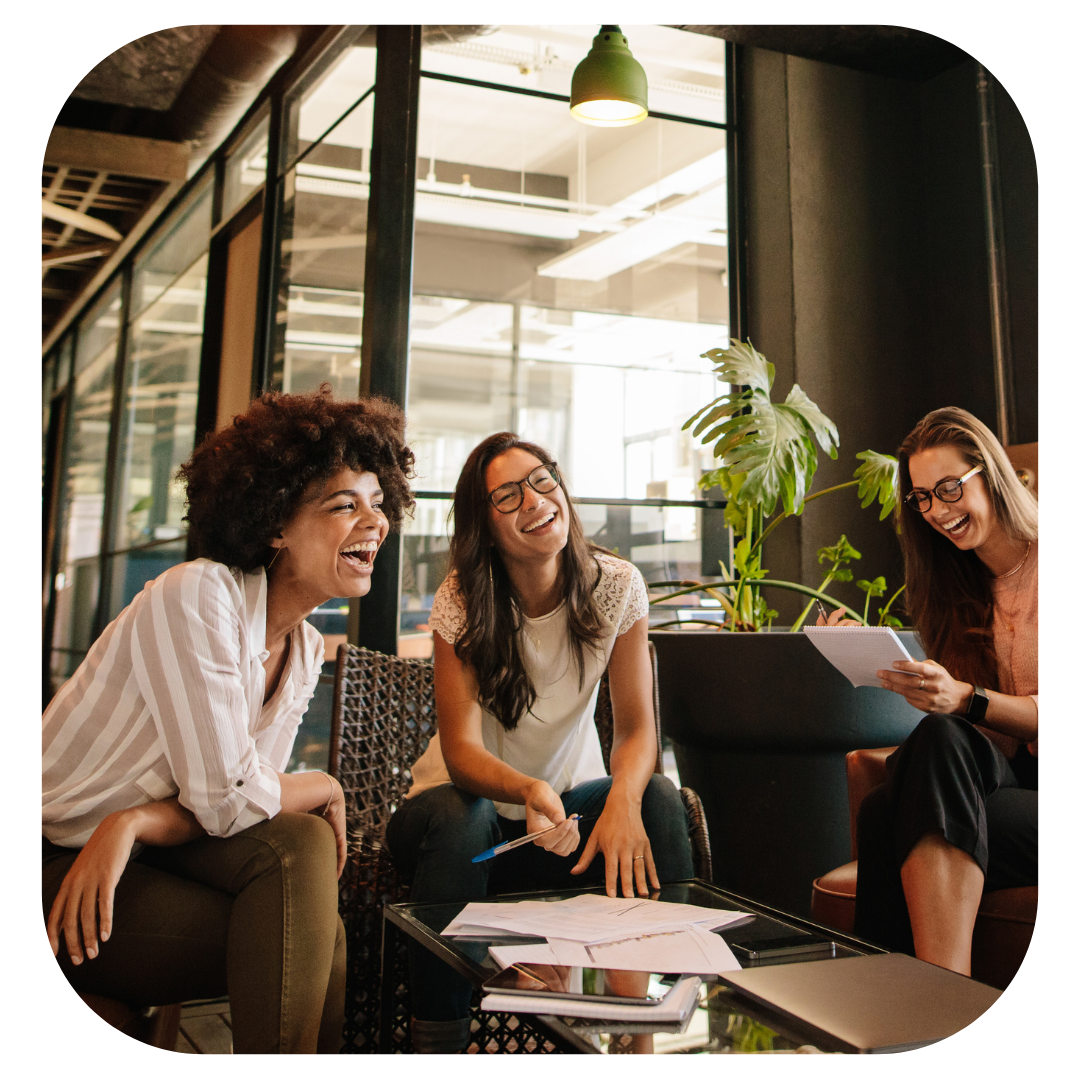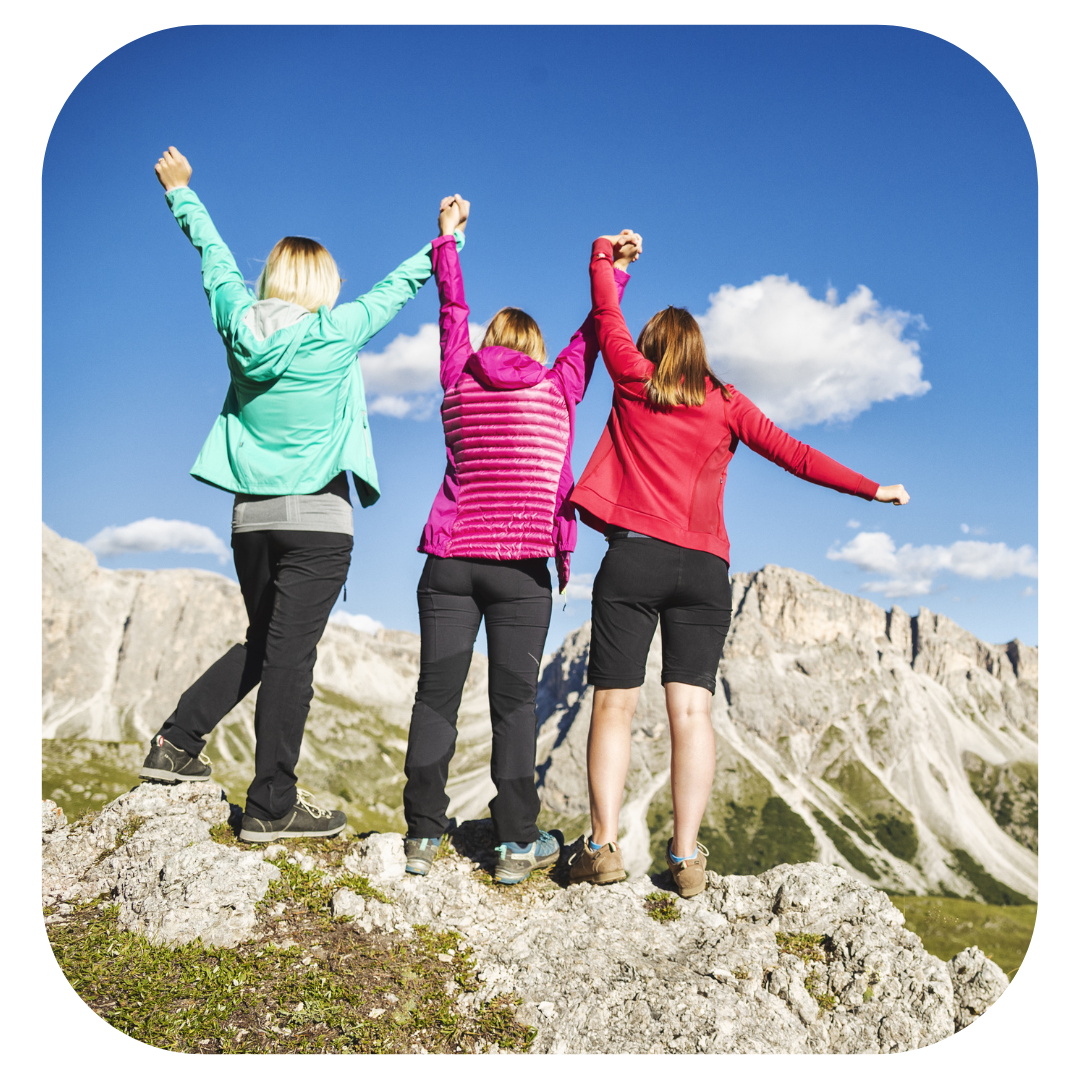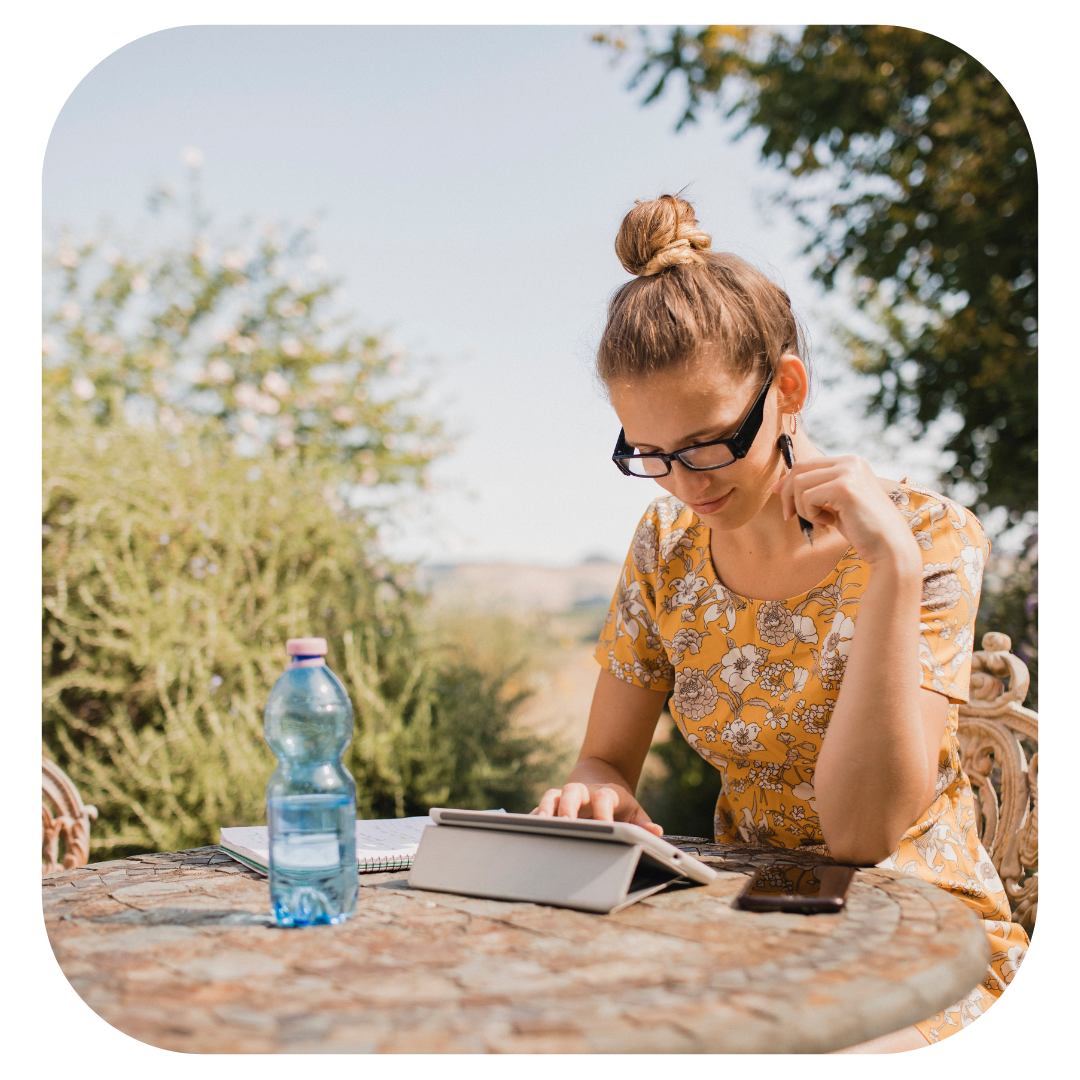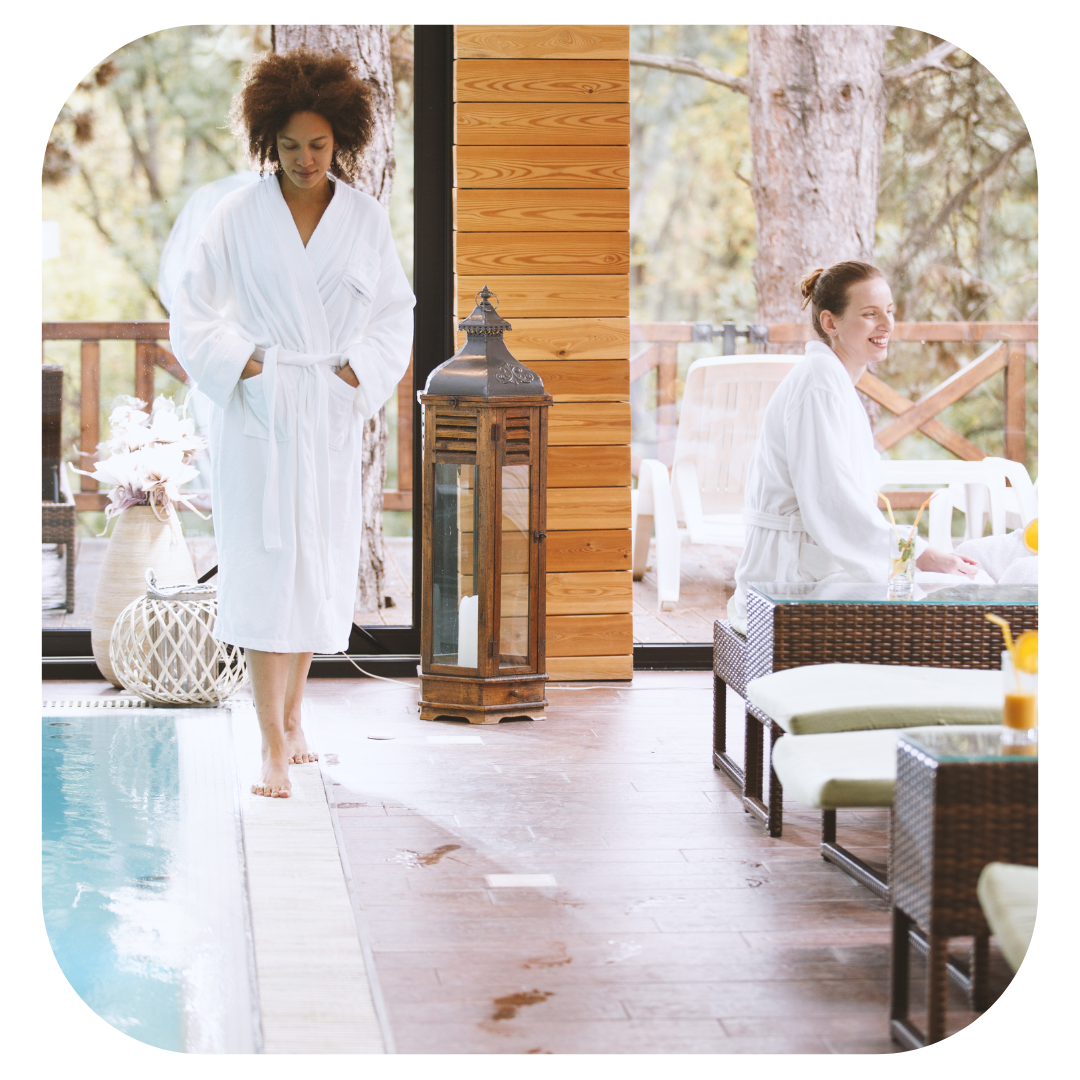 *Educational sessions and subsequent coursework may qualify for Professional Development Credits.
"Gathering in nature is where I find my deepest level of creativity and wellness. It's a joy to host these extraordinary experiences for women who give so much of themselves to their jobs, families, and communities."
Frequently Asked Questions
Who is this retreat designed for?

Positive, energetic, active and kind women that serve their companies, communities, and families through presence and leadership. Women that enjoy (or are open to experiencing) yoga, meditation, massage, movement (hiking, walking, snowshoeing, biking), and healthy, delicious nutritious meals surrounded in great company. We're grateful for the opportunity to refill your cup as you help do for so many others.

We've invited a select group of humans that are making the world a better place (CPOs, CHROs and talent leaders from some of the most innovative companies across the globe). Are you a head of people, a founder, or a sales, marketing or operational leader who needs an opportunity to reset? These get-aways are for you!
What can I expect on the retreats?

Our mission is to support your wellness journey and enable deep relaxation and restorative time. We curate the groups with like minded, amazing humans that we believe you'll love sharing community with—and, if inspiration strikes and you're interested, you'll have opportunities for thoughtful discussion around topics dear to your heart.
The experience—what am I investing in?

Upscale hotel accommodations with comfortable beds and space to recharge. Yoga, lots of it, both athletic and restorative. Walks and hikes with options related to your preferences—long, moderate-to-challenging hikes or easier, nature-filled strolls (or city walks on our DC retreat). Two massages (or more if you'd like). Curated and delicious meals that range from cold-pressed juices that cleanse and recharge, to the best sushi I've ever had, and private chef-created masterpiece meals—all designed to nourish your journey.
Can I get a massage?

Absolutely! We love massages and you will be able to enjoy two massage sessions with a certified therapist during our retreat. Deep tissue, hot stone, soft? Just let us know what you prefer and we will make it happen.
Which style of yoga will we practice?

We are fortunate to welcome some of the best yoga guides in the world on our retreats, and you will have a variety of options. If you love hot yoga, there's both vinyasa and 26 & 2 in a hot room at 105 degrees. If you're looking for more flow or healing, stretching, or restorative yoga, we're here to deliver.

We will also experience meditative, sound-bowl healing, too!
Will transportation be provided?

You're responsible for securing your own transportation to the destination city, and then we'll take over from there.

We will pick you up from the airport or train station and provide transportation throughout the retreat. That said, much of the programming will be walkable, so be sure to pack comfy shoes.

For flights, our concierge team is happy to work with you to find the best options—our goal is to take any heavy lifting or mental load off your plate.
Tell me more about your concierge service!

As part of the retreat, it will be our pleasure to take anything off your plate that could disrupt your ability to relax. Tasks could include registering for summer camp for the kids, scheduling a mammogram, planning family vacation activities, finding a tutor or just a really great pair of jeans. Whatever the most pressing item lingering on your to-do list is, we've got you covered, so you can enjoy and relax fully.
Will there be goal-setting or mindfulness sessions?

We will host daily meditation and breath work sessions with Katya Libin, a holistic executive coach. She will also host an amazing workshop on smart goal setting. In addition, each attendee will receive a private one-hour, dynamic life/career coaching session.

We hope this personal approach to support you and the tips and practices you learn will return home with you post-retreat, and serve as beautiful enhancements to your self-care long term.
Will there be an opportunity to giveback to the community?

We're big believers that it is essential to give back to the community when we visit these amazing destinations. We will have one volunteer activity per retreat session, with an option of an onsite, hands-on experience, or a more independent giveback opportunity. Alternatively, you can choose to donate $100 of your fee in place of participating in a hands-on activity.
Can I bring my laptop and phone with me?

We believe being present and disconnecting from technology is an integral part of our retreat and your journey with us. We hope you'll put your out-of-office message up, and stow your phone and computer during daily activities. We kindly request that phones be silenced and put away during yoga, meditation, hiking, and meals.

We hope the focus on wellness will follow you to your hotel room in the evenings, as you enjoy personal quiet time, self-care, and sleep. Giving your brain a break is key to optimizing your investment in the retreat.
Will there be alcohol?

Given the focus on recharging, alcohol is not central to our retreat experience, but it will be available upon request during meals and is absolutely included in the fee.
How can I earn continuing education credits?

We're currently developing a partnership with an accredited HR programming organization to facilitate amazing speakers and collaborative sessions covering key people topics.

The community aspect is integral to all of our events, and our goal is to bring together like-minded people to learn and grow together through the retreat experience. Beyond our focused time together, this community has the potential to stay with you so we can all continue to share and learn from one another going forward.