In-person events, webinars, and more for people leaders looking to level-up
Panel Discussion (in-person & online)
Investing in Managers: Training, Tools, & Support in a Remote Environment
April 19, 2023 | 11am - 1pm EDT
HR leaders are tasked with ensuring employee engagement and productivity in a distributed work environment, and developing managers is crucial for making that happen.
Join us for a panel discussion on innovative and tactical ways to empower managers with remote teams.
Featuring:
Samantha Byrd, Chief People Officer, Ease
Jen Swensson, Chief People Officer, Deepwatch
Asila Calhoun, Leadership Coach, Calhoun Coaching & Consulting
Moderated by Caitlin Iseler, Chief People Officer & CEO, Happyly.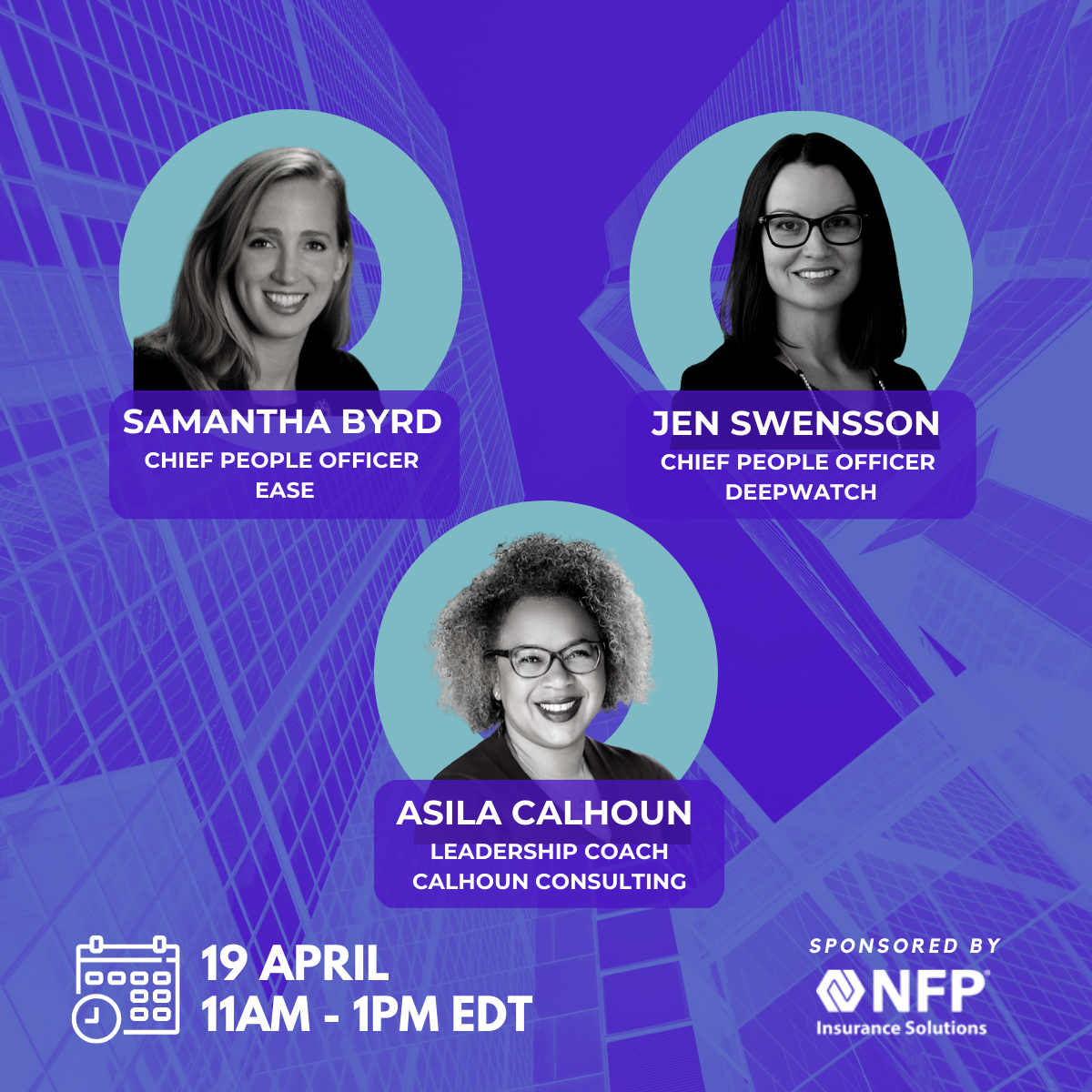 Fireside Chat (online)
Post-Layoffs & Pay Cuts: How to Take Care of the Team You Have Now
February 14, 2023 - 12pm EST/9amPST
Join us on Zoom for a fireside chat to explore managing people with mindfulness in a work-landscape of layoffs, pay cuts, and other morale busters.
Featuring:
Kim Rohrer, head of employee experience, Oyster
Blessing Adesiyan, CEO, MH WorkLife (formerly Mother Honestly)
Caitlin Iseler, Chief People Officer & CEO, Happyly
Panel Discussion (in-person & online)
Empowering & Connecting Your Team in 2023
January 11, 2023 - 11am-1pm EST
A panel discussion exploring strategies for building a collaborative workforce in a distributed corporate landscape.
Featuring:

Emily Markmann,

Chief HR Officer,

The Knot Worldwide

Dawn Mitchell,

Chief People Officer, HackerOne

Kim Shanahan,

CEO & Co-Founder, AccelHRate

Steve Picarde,

President,

PI Midlantic

Jane Seu,

Senior Client Partner,

Korn Ferry