Deloitte MARS Summer Interns: A Client Story
Happyly helped distributed interns connect with a giveback event
on
National Intern Day 2023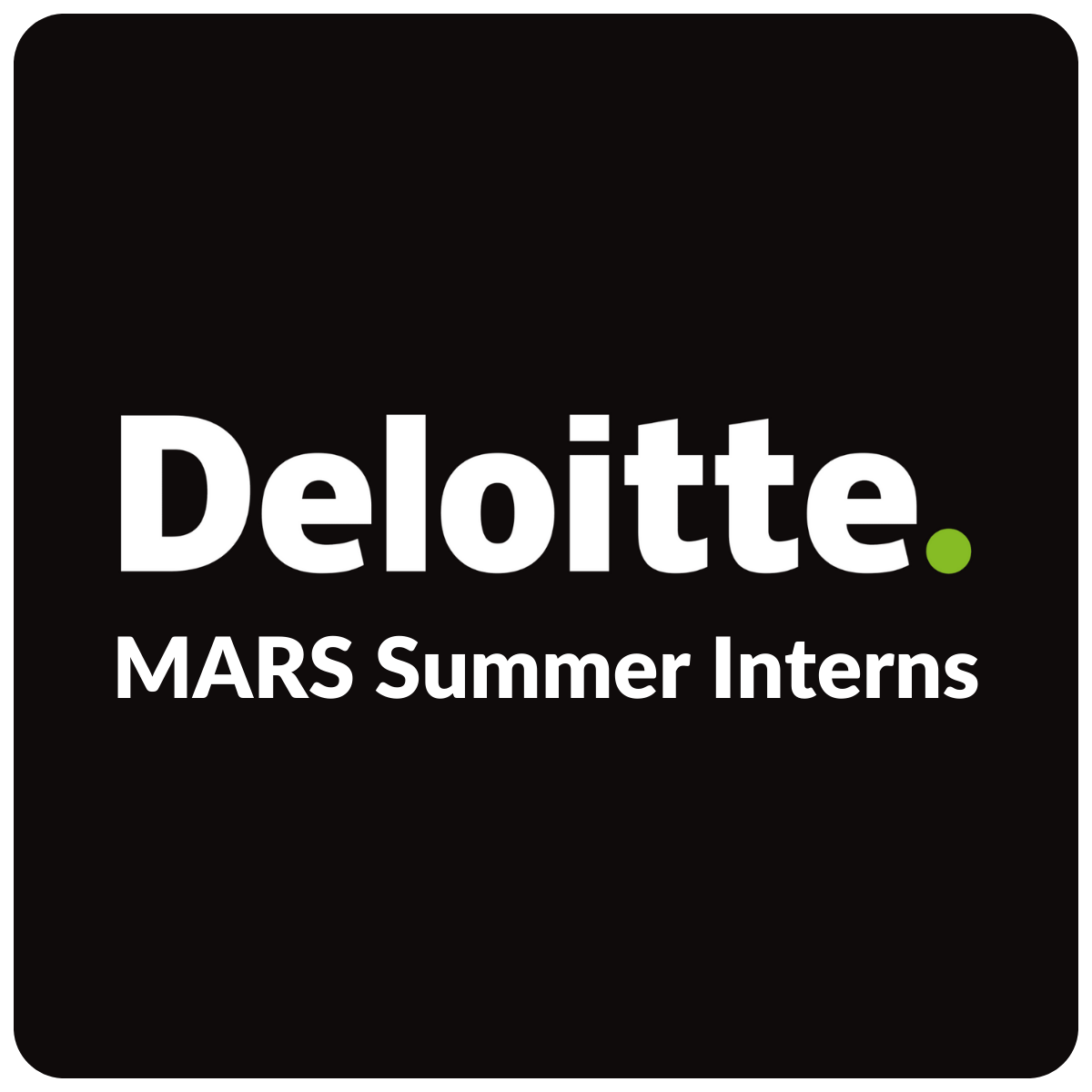 "Sitting side-by side with people to talk about the topics at hand was a powerful element of the experience."




—Attendee, Deloitte MARS Summer Intern
The Background
Deloitte is a global professional services firm that empowers organizations to address their most complex challenges and achieve transformative corporate growth, with extensive internship programs for various departments across the U.S.
Deloitte wanted to bring their Mergers & Acquisitions and Restructuring Services (MARS) interns together on National Intern Day, July 27, 2023, and they contracted Happyly to help.
The Challenge
During the summer, the Deloitte MARS Interns report into 5 different office locations across the U.S., and a number of interns work remotely. Happyly needed to create a hybrid event that would allow both in-person and virtual attendees to feel included.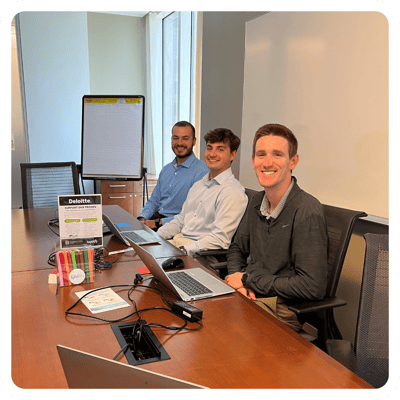 Happyly also needed to source and secure a giveback activity that would be meaningful for the interns and align with Deloitte's corporate values of service, integrity, and care.
The Tactics
Happyly partnered with Operation Gratitude, an organization founded in 2003 that supports the mental wellness of deployed military service members, and secured a giveback opportunity that Deloitte MARS Interns could complete together, in-person and virtually: making para-cord lanyards and writing notes of affirmation to be included in care packages.
The personal notes and lanyards are believed to be the most cherished items in an Operation Gratitude care package. Strong and durable, a para-cord lanyard is a tangible symbol of the bond citizens share with military service members. In survival situations, para-cord can be used to hang an IV bag, secure camouflage nets to vehicles, help build a makeshift shelter, and more.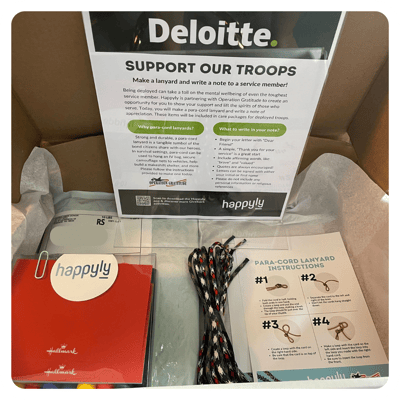 Happyly sourced all of the supplies needed to make the lanyards and write the notes, packaged everything up, and shipped it to the office locations and individuals ahead of the event, along with instructions and return shipping materials.
Happyly navigated four time zones to identify a time to host the event, and the interns attended either in-person, in a conference room at their assigned office, or remotely. The groups and individuals then joined a pre-scheduled Zoom meeting to foster cross-location connection and collaboration.
Happyly used a slide deck during the event to present more details, and fostered meaningful discussions among participants with conversation starters.
The Results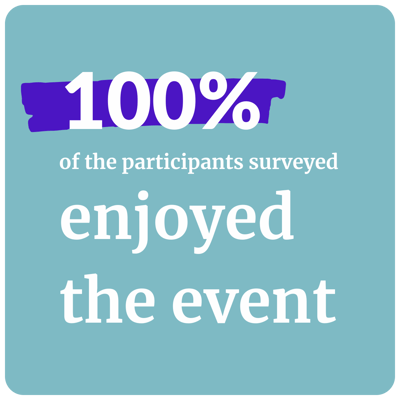 The Deloitte MARS Interns had a great time. According to a post-event survey, 100% of the respondents were happy with the event overall and 83% enjoyed completing the giveback activity.
"The event was great," stated one participant, who went on to say he especially appreciated being able to attend in person, since "sitting side-by-side with people to talk about the topics at hand was a powerful element of the experience."
Another Deloitte MARS Intern shared, "I really loved this event and the purpose behind it."
Deloitte leaders were extremely pleased with the participation rates and positive feedback from their interns, and have since contracted Happyly for future in-person and hybrid events.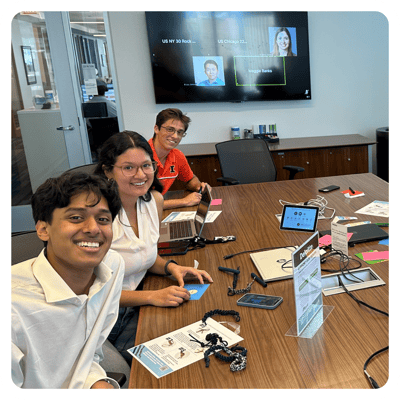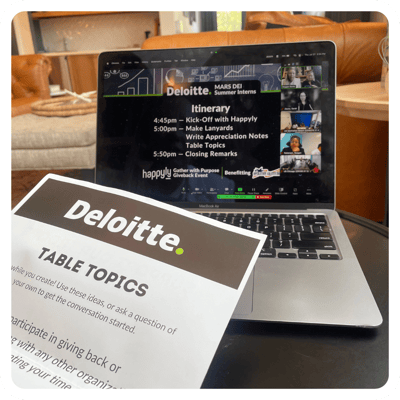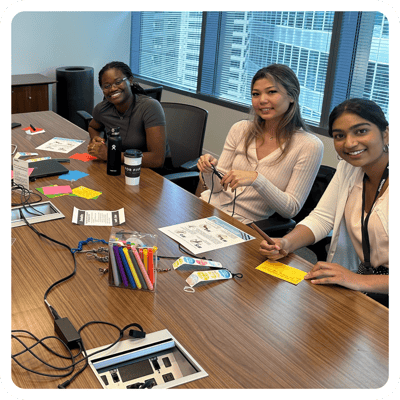 How Engaged Are Your Employees?
Today's employers are facing a crisis. Only one in four employees currently feel connected to their organization. Learn more about the implications and how you can improve engagement in your company in our white paper, "The Employee Connection Report: How to Build Connection in a Disconnected Workforce."