Deloitte M&A Group: A Client Story
Happyly created opportunities for connection and service
for a distributed workforce
on International Women's Day 2023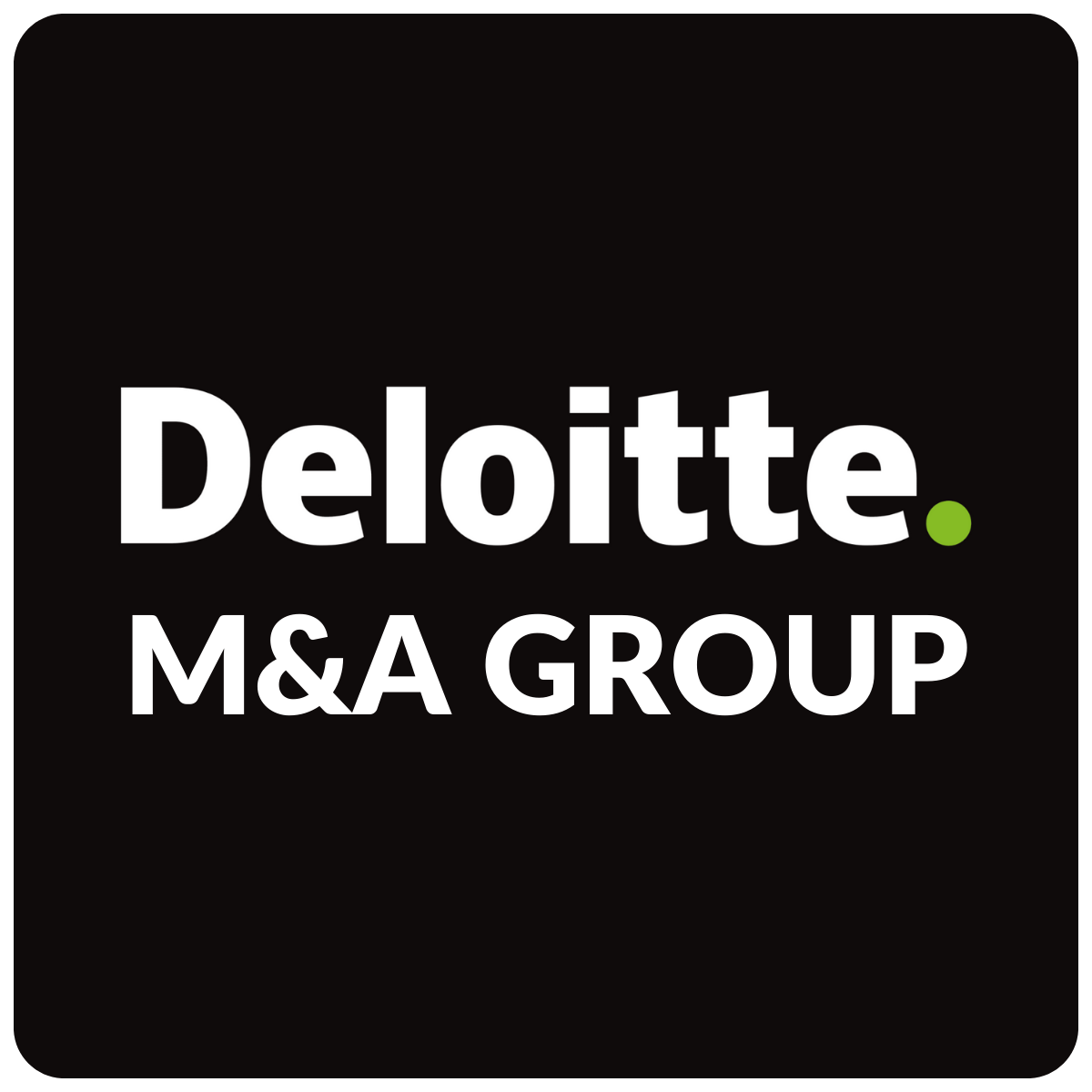 "I

t was a great experience, and I always like to give back—especially in a corporate setting

!"


—Remote attendee, Deloitte M&A group
The Background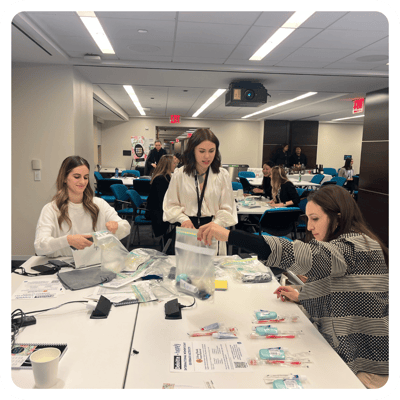 Deloitte is a global professional services firm that empowers organizations to address their most complex challenges and achieve transformative corporate growth, with offices in major cities and regions around the world.
The Deloitte Mergers & Acquisitions group is headquartered in New York City, with teams in eight US offices and remote individual contributors. The M&A group wanted to bring their distributed workforce together to celebrate International Women's Day on March 8, 2023. They contracted Happyly in February 2023 to plan, organize, and facilitate giveback activities that would benefit women.
The Challenge
Happyly needed to identify, and ultimately facilitate, unique and inclusive activities that could be completed by team members gathering in eight different office locations, and by individuals who would be joining the event virtually. The activities also needed to align with the International Women's Day 2023 mission of celebrating achievement and raising awareness of inequity.
The Tactics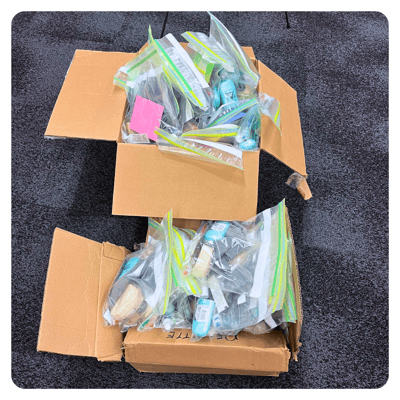 Happyly researched a number of 501c3 organizations that support women in the US and abroad, and identified two activities to facilitate during the Deloitte M&A group's International Women's Day event that would benefit women: packing hygiene kits and writing uplifting notes.
Happyly decided team members participating in person at one of the office locations would create hygiene kits for Lifting Hands International, an organization that supports women refugees displaced by disasters and conflict in countries like Ukraine. Individuals participating remotely would write notes of affirmation to support women who have experienced domestic violence in the US via Hagar's Heart.
Happyly sourced personal care items for the kits and note-writing supplies from women-owned businesses, where possible. Then, packaged everything up, and shipped it to the office locations and individuals ahead of the event, along with instructions and return shipping materials.
To facilitate the giveback activities, Happyly staff was on-site in New York City for the largest in-person group gathering, and had staff on Zoom to support other office locations and individuals joining remotely. Happyly used a slide deck to present more details on each of the two activities, and fostered meaningful dialogue among participants with table topics and conversation starters.
The Results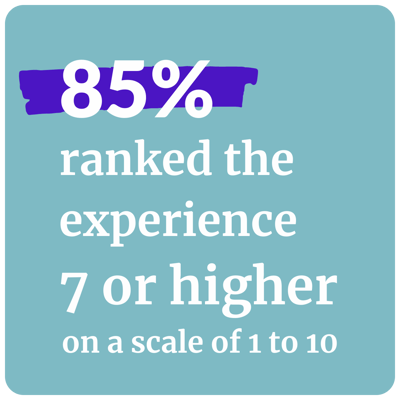 Nearly 250 Deloitte M&A group team members simultaneously gathered across the US, in person and virtually, on International Women's Day on March 8, 2023. They connected with each other and participated in meaningful activities that resonated with the group's values, promoted deeper team cohesion, and supported the mission of International Women's Day.
Happyly's efforts to create service opportunities that benefit women were a hit! In a post-event survey, 85% of respondents reported they enjoyed the giveback activities and appreciated being able to support women refugees and survivors of domestic violence, ranking the event a 7 or higher on a scale of 1 to 10.
One team member who put together hygiene kits for women refugees in the New York City office noted, "The [giveback activity] was received very well! It was a simple task that truly felt like we were making a difference. It was thoughtful and a great way to spend time together in-person."
Three time zones away in the Los Angeles office, another participant provided positive feedback, saying, "It was so easy to set up and it felt great to participate. Thank you so much for making the activity so easy to follow! Everyone very much enjoyed the activity."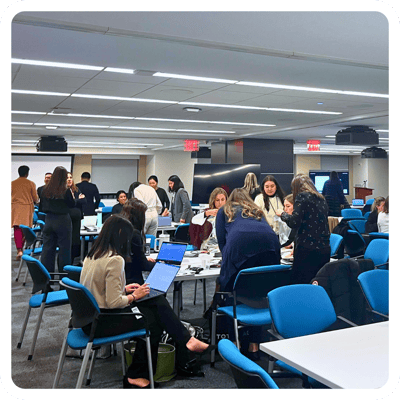 "I attended this event virtually, so I was mailed the supplies and met with the other participants via Zoom. I really enjoy any opportunity to give back and participate in events like this. I was thankful and grateful," shared a remote attendee who wrote letters of affirmation to survivors of domestic violence.
The success of this distributed event has subsequently led to the Deloitte M&A group contracting Happyly for additional event-planning services.
Deloitte M&A leaders have also subscribed to the Happyly app, and they're using it to find activities and create team gatherings that promote employee well-being and engagement on their own, in-between larger events and off-sites.
How Engaged Are Your Employees?
Today's employers are facing a crisis. Only one in four employees currently feel connected to their organization. Learn more about the implications and how you can improve engagement in your company in our white paper, "The Employee Connection Report: How to Build Connection in a Disconnected Workforce."